Satisfaction every time! Mr. Perry started it in 1954 and we still run our business on the same promise today!
The Perry HVAC Guarantee ensures that your equipment will work and you'll be happy! When you hire us to fix your air conditioning or heating problems, our promise to you includes:
Respect your schedule by showing up on time to appointments.
Apply the years of our experience to analyzing your situation.
Quickly communicate available options to address your needs.
Help you get your problem solved on time and in budget!
Our service engineers are not on commission. They are licensed, knowledgeable, and will work with you to find the right solution!  Perry HVAC is brand neutral, meaning we'll help you find the right piece of equipment for your job. Our HVAC guarantee also extends to our equipment - no lemons allowed!
Our HVAC Guarantee Protects You
I manage the commercial roofing side of Scott Roofing and I only use Perry HVAC.  I can always count on Perry HVAC to meet my schedule, budget and deal with weather delays.  They are great partners to work with!

Jim Baker, Vice President - Commercial Scott Roofing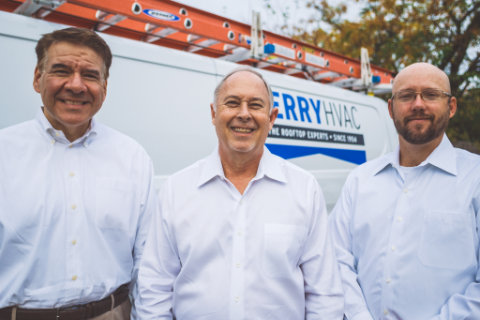 We are honored to have the greatest clients in the Metroplex and appreciate their business and their enthusiastic referrals!
We look forward to the opportunity to earn your business as well!
Give us a call at 214-714-6365 and let us know what we can do for you.

Highlighted Testimony
Thieves ruined two of our air conditioning units by stealing the copper from the units – in July! Trying to get the attention of any HVAC firms in the heat of the summer was a nightmare.
Perry HVAC stepped in to save the day. They worked with us, and our insurance carrier, to expedite ordering and replacing the damaged units and even assisted us with obtaining portable chilling units to allow us to continue to conduct business until our units were replaced.
We were impressed, not only with the urgency in which they responded to our needs, but also by the professionalism exhibited by everyone we dealt with at Perry. We highly recommend Perry HVAC.
Lou Ann Doggett, Business Manager